CARDS ON THE TABLE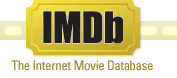 Cast
| | |
| --- | --- |
| Accountant - | Oliver Fishman |
| Muscles - | Rob Heanley |
| Ruminator - | Chris Hehir |
| David - | Pascale Langdale |
| Jo - | Kathryn Sumner |
Heads Of Department
| | |
| --- | --- |
| Director Of Photography - | Nic Milner |
| Production Designer - | Iain White |
| Editor - | Laura Morrod |
| Sound Recordist - | Colin Codner |
| Original Music - | Alfie Grainger Howell |
| Produced By - | Marie-Cecile De Faucigne |
Cards is my first short film. Having spent many years working as an assistant to some

great directors I was itching to have a go myself.

The film was shot over a weekend, that's two days to shoot a 15 page script, w

ith a day either side to set up and wrap.

We used Arri super 16mm camera, kindly supplied by Panavision, with Kodak vision stock.

We edited on Avid symphony kindly supplied by Salon

Sound Post was provided by Videosonics, sadly no longer in business.

Picture Post was by Midnight Transfer, also sadly no longer in business...